Tzolk'in Spin 2021
Hey, traveler!
How is your relationship with time?
In the last 260 days (since December 14, 2020) we've been working daily with our community using a decolonial temporal system called Tzolkin to bring new perspectives to our self-investigation processes while we all continue to face the urgencies of our time: 13-day learning cycles, 20 cycles approaching different focuses during each journey of 260 days. And now is the time to start a new opportunity to be in sync, with a transdisciplinary group around the world.
Our event about how to sync with your new time using Tzolkin is going to happen this Tuesday, August 31, 2021, at 6 pm CET in English and again at 6 pm BRT in Portuguese. We have tickets for many different budgets – some open spots or donation-based tickets as well in case you cannot afford to contribute to our work this moment.
Hope you can be with us!

Click here to the English event (Europe timezone)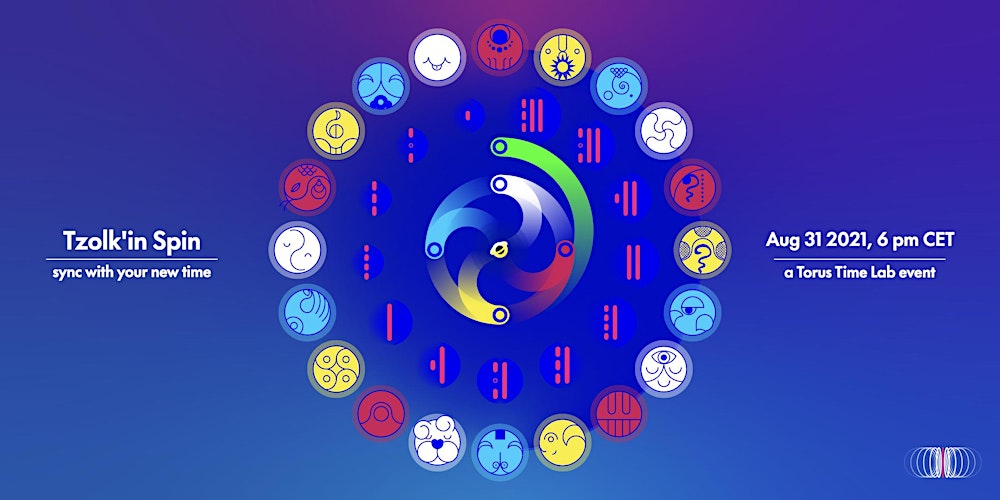 Click here to the Portuguese event (Brazil timezone)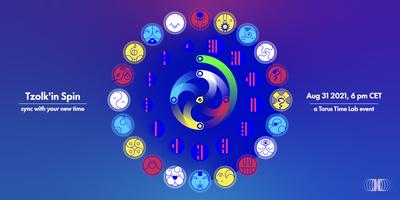 Best ;)

Gust
Torus Time Lab

Subscribe to our newsfeed list to know about our next temporal experiments or send me an email if you want to invite us to be part of a research, class, or project    
---
Ei, viajante!
Como está o seu relacionamento com o tempo?

Nos últimos 260 dias (desde 14 de dezembro de 2020), temos trabalhado diariamente com a nossa comunidade usando um sistema temporal decolonial chamado Tzolkin para trazer novas perspectivas para nossos processos de auto-investigação, enquanto todos nós continuamos a enfrentar as urgências do nosso tempo: são ciclos de aprendizagem de 13 dias, 20 ciclos abordando diferentes focos durante uma jornada que se soma em 260 dias. E agora é a hora de começar uma nova oportunidade de estar em sincronia, com um grupo transdisciplinar em todo o mundo.
Nosso evento sobre como sincronizar com o seu novo tempo usando Tzolkin vai acontecer esta terça-feira, 31 de agosto de 2021, às 6 da tarde CET em inglês e novamente às 18h BRT em português. Temos ingressos para muitos bolsos diferentes - e algumas vagas abertas ou ingressos baseados em doação, no caso de você não poder contribuir para o nosso trabalho neste momento.

Clique aqui para o evento em Inglês (fuso da Europa)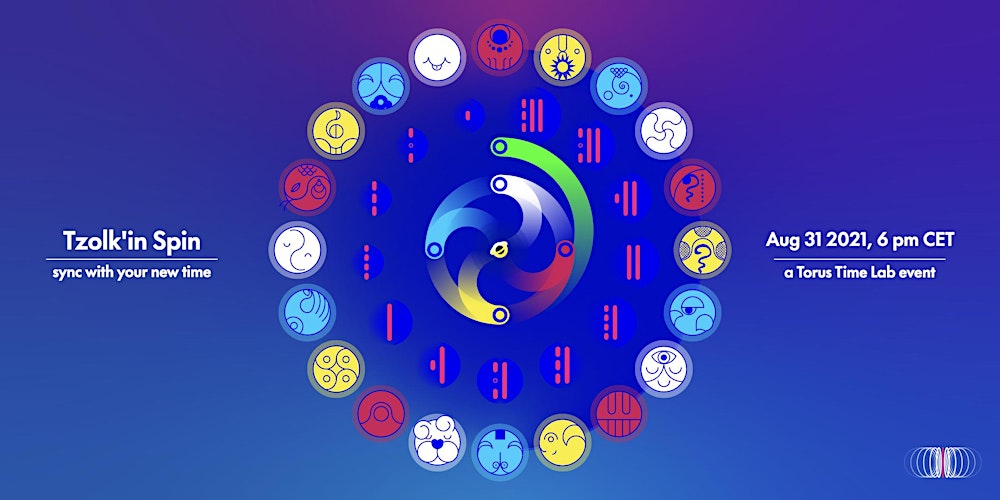 Clique aqui para o evento em Português (fuso do Brazil)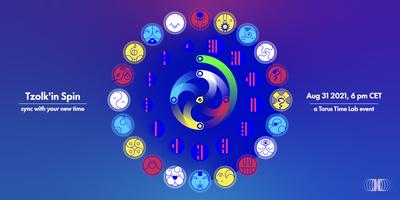 Até ;)

Gust
Torus Lab do Tempo
Inscreva-se na nossa lista de novidades para saber sobre próximos experimentos temporais ou me envia um email se quiser nos convidar para ser parte de uma pesquisa, curso ou projeto​