#001 This is the count of time from now on
When everyone comes back home, there is this common feeling of synchronization with a new set of ideas. We all got a collective update and now we know a new set of words, concepts, behaviors, and agreements... I call that a time set. A bundle of expressions and manifestations of our time.
Greetings, traveler. How are you? Today I want to talk about the power of starting a movement. To be connected with a community or many of them. I am a World-Bridger, and connecting with people is at the core of what I do. Before the start of the pandemic, most of my time traveling was to going to festivals and conferences or attending lectures and courses. I always loved the feeling to be surrounded by like-minded people. But I'm not a full-on extrovert. After some rounds of conversation, I like to escape to any corner just to restore my social energy. There, by myself, I feel that just being around is enough to feel the field of ideas of everyone attending the event. If I reach out my arm I can almost touch these ideas. Did you ever have a similar feeling?
When everyone comes back home, there is this common feeling of synchronization with a new set of ideas. We all got a collective update and now we know a new set of words, concepts, behaviors, and agreements... I call that a time set. A bundle of expressions and manifestations of our time. But there is more. Beyond words, we also exchange unprocessed, raw, data streams – or energy – that will still emerge and shape into future language or actions. An "early bird" key for accessing a portal, not to the world that is, but to the world that is becoming.  

Since 2020 I started to attend online events in different timezones without the need for long flights. Awesome. With an extra effort, we all time travelers learned to adapt to continue to feel the field I mentioned before. With hybrid experiences coming more often in 2022, I am learning to prioritize to be attending in front of a screen when I want to learn and think, and attending in person when I want to connect and feel. Different experiences. But, can I tell you a secret? This is not something new.
I remember going from my hometown to São Paulo city to attend the Campus Party events in the early 2000s, walking around and meeting amazing new people from different expertise all around, but my schedule of talks was in front of my computer since the event had the fastest internet I could dream at that time. Sometimes I was inside the same space on the stage, but my eyes and ears could see and listen better on the live stream. The message was reaching me. And I was surrounded by that field.        
Almost 20 years passed and I can say that the learning events and communities I connect changed. I'll go mention some I attended recently and I feel like an active part. They are really innovative and transformative.  They are part of my time set, my current data stream – or the photons of energy flowing around the field, as we can call them. You can deep dive into them as a reference if you want to walk a similar path by yourself. But together we will start to sense the collective field of possibilities around all of them.
Advaya: global platform for alternative education and transformative experiences that sits at the intersection of ecology, wellbeing, and spirituality to link inner transformation with outer change. (Advaya, English only)
Billion Seconds: a lifelong learning initiative to reimagine the ways we understand and shape the mental, social and environmental impacts of the digital economy. (Internet Age Media, English only)
Creative Mornings: free monthly breakfast lecture series designed for creative communities with a simple concept: breakfast and a short talk one Friday morning a month. (Creative Mornings, multiple languages)
Critical Thinking Today: an overview of some of the most vibrant works of contemporary critical thinking. The thought and main works of unavoidable names for thinking about our society as Angela Davis, David Harvey, Domenico Losurdo, Giorgio Agamben, István Mészáros, Judith Butler, Maria Rita Kehl, Michael Löwy, Nancy Fraser , Patricia Hill Collins, Silvia Federici and Slavoj Žižek. (Boitempo, in Portuguese)

Design for Sustainability & Regeneration: whole-systems design and systemic thinking skills, analytical abilities and practical tools to support the redesign of the human presence on Earth. (Gaia Education, multiple languages)
Envisioning Network: resources, skills, and insights from a community that advocates for the intentional and responsible use of technology - thinking deeply about the practical and systemic effects of our creations. (Envisioning, English only)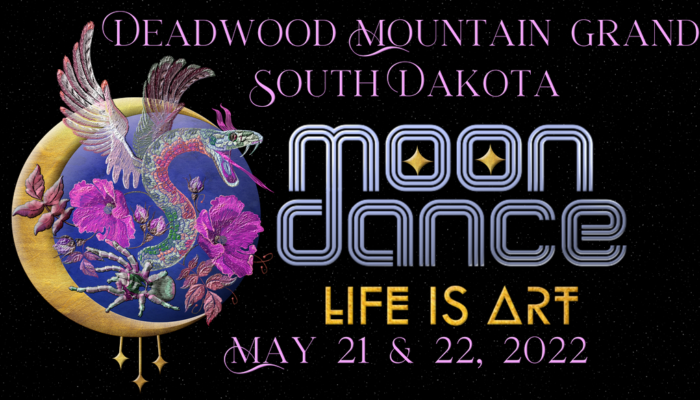 Foundation for the Law of Time: dedicated to the promotion of the 13 Moon/28-day calendar and dissemination of educational information regarding cyclic and synchronic time. (Law of Time, multiple languages)
Gesturing Towards Decolonial Futures: pedagogies to recognize the persistence of systemic separations and inequalities, and working toward healing, reimagining, and regenerating relationships and modes of social re/production honouring both interdependency and autonomy (Decolonial Futures, multiple languages)
Global Foresight Summit: open initiative to raise awareness on futures literacy and strategic foresight across multiple agents, helping to prepare for decision-making under uncertainty, unpredictability and volatility. (Association of Professional Futurists, mainly in English)
Long Time Academy: focused on finding new ways to help us care about the long-term future, so that we take responsibility for it in the short term. (Long Time Project, English only)
Officeless Remote Work Culture/Remote Leadership: connection with remote leaders from small, medium and large organizations and get advice from those who love and live remote work. In addition to being able to quickly solve your current challenges, also have access to success stories from areas similar or completely different from yours so that you can learn from the experience of other leaders and be able to apply this knowledge immediately within your team.(Officeless, in Portuguese)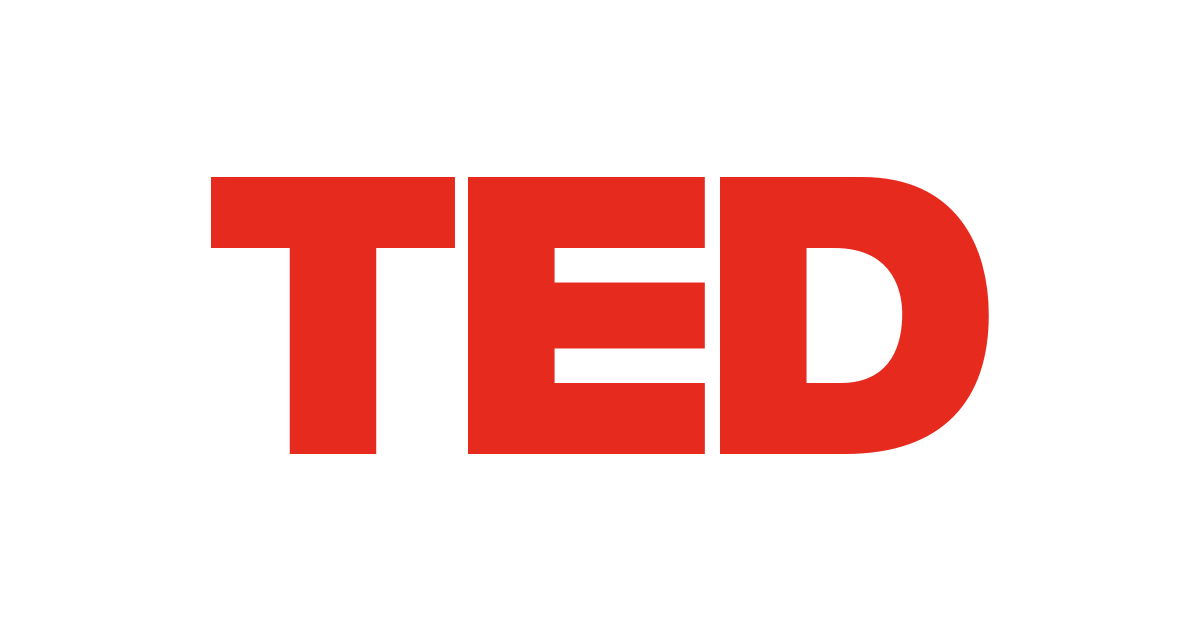 TEDx: grassroots initiative, created in the spirit of TED's overall mission to research and discover "ideas worth spreading.", organized by local communities around the globe. (TEDx, multiple languages)
Time Zone Protocols: exhibition and conference about the impacts that oppressive time protocols and policies have on marginalized Black communities in the US while proposing protocols for new, equitable futures. (Black Quantum Futurism, English only)
Trendwatching Insight Network: trend-driven professionals and enthusiasts across 90+ countries who aim to build a better business world through sharing meaningful, purpose-driven trends and innovations, both on a global level, but especially from their own local perspective. (Trendwatching, multiple languages)
UNESCO Futures Literacy Network: a diverse community of futures researchers, practitioners, and supporters from Foresight, Futures Studies, and Futures Literacy. (Unesco, multiple languages but mainly in English)
We Will Dance With Mountains: is a course in postactivism, but not only. It is a cartography, a festival, a carnival, and a sanctuary of people, with different cosmovisions and persuasions, who gather to lean into the cracks. (Bayo Akomolafe, mainly in English)
---
Now coming back to today. In 1987 another global event happened called "The Harmonic Convergence". People from all around the world gathered to meditate together. The experiment of consciously following the 260-day cycle from the Mesoamerica (re)started. From 1987 to 2022, 34 solar years passed (my age), and also 48 "galactic cycles", as is called the 260-day cycle. (We will also come back to that later). Today is not only 19 May 22 but is also the first day of the 49th time that this cycle restarts. It is my fourth time consciously following it Is it your first one? Do not worry. We will experience it together.  
Before we start, I would like to write some reflection notes. Your first question probably is "why?". Well, the scarcity of time dominates the current thinking of western societies. We live in continuous processes of desynchronization of ourselves as individuals and as a planet. A cycle that today affects every aspect of our lives, causing a sense of time pressure that requires you to be productive and commercially competitive even during a pandemic.
I'll answer also with a quote from the British author and designer Helga Schmid that has a Ph.D. studying why designing a new relationship with time matters – I read her thesis more than once. She suggests the need for questioning, speculating, and designing new types of time systems that are more about being in sync - with yourself, with each other, and with the world — than in clock time. This is our goal here and now:
Technologies shape and are shaped by society. They are neither the problem nor the solution. We are trapped in our own system of clocks and calendars, 
although they are only one element in the interaction 
of temporality (time lived). Now is the time to question existing work patterns and our current time frame.
But this is only my answer. I come from a background where I always explained myself a lot to others. Or I was used to it. Today I believe that if an experiment is relevant, time will tell. But I will also bring a more "easy digestible" story. Last Monday, 16 May 22, my friend Lalai shared with me by email a newsletter saying "hey, I think you will like that". The text mentions one newspaper article written by Carlo Rovelli, my favorite Italian physicist in the world. "The article deals with the seeming contradiction between the traditional image of Issac Newton as the father of science and his lifelong pursuit of the field of alchemy". Does it ask why such a rational thinker like Isaac Newton would waste decades in pursuit of something so "irrational"?  
Without alchemy, there is no chemistry (or, at least, chemistry doesn't arrive as quickly). More generally, without experimentation and curiosity and adventures down ultimately fruitless rabbit holes, there is no progress.  
– Newton's Alchemy. A celebration of failed experiments and progress.
Any practice is a mean and not a goal. If the world is becoming something else, why we would not? So the second question probably is "how" (followed by "what" and "when"). Lucky you, this is not my first time guiding newcomers.  Here is when we start to decolonize our temporality. Rethinking our individual relationship with time is not an isolated endeavour. It is also being in connection with the temporality of the planet. Is a new source of energy to the collective questions we need to address for now on.
It starts with a simple but astonishing fact: The universe moves in a cosmic dance. Yes, dancing. Are you able to hear the music playing? From the galactic center, Sagittarius A*, its cosmic waves made possible to our sun coming to life. With the heat and light of our sun, our planet Earth also came to be a living being (thanks to James Lovelock for, 50 years ago, presenting to us the scientific hypotheses of Gaia, now a theory). Because Earth is alive we also are. We can smell because our planet is olfactible (or, simply, smellable), We can see because our planet is seeable. We can touch because our planet is touchable. We are the result of 4.6 billion years of Earth's evolution. But also our Sun's evolution before that. And the evolution of our galaxy itself, spinning around its center.
So I finally arrived where I wanted. Day one of your new relationship with time is all about Primordial Forces. This is going to be our focus for a while. What want to be born next in the same evolutionary line I just mentioned. What if I tell you that you are the responsible for next step of it? Well, not only you, but definitely you are part of the game. And so do I. Today invites us to reflect on that.
Oh, we have a visual element to help us remembering the primordial forces of the universe. Imagine the most creature that comes to your mind to represent that. Yes, one that can't see but is present in many stories: the dragon. In Selvagem, Ailton Krenak, indigenous leader, tells us about how the ancestors of indigenous people describe their arrival here. A "boat with the shape of a snake" brought them to our planet. Drag them from "there" to here and life started. The symbol of life in doctor school are two snakes – or dragons – interwoven. Our DNA itself is the dragon, the primordial life that allows life, again and again. I told you before: the future is ancestral.
We can stop for now. During the next days I will present to you a temporal set – a package to be downloaded from the field just like the ideas I mentioned I was in sensing during festivals and conferences around the world. This temporal set has different ideas as unprocessed, raw, information to be developed for you. We call this data points "archetypes". Or "solar seals" since they are presented in a visual language, carrying more meaning than simple words.
We will use also a structure of framework with 13 "time units". It can be 13 days (a stream called "wave), 13 months (the stream we call "year" or "solar ring". Or 13 years (part of another bigger stream, remember I mentioned my experiment is going to last for at least that time? You are starting to make your own connections, you got this!)  
Now drink a glass of water to absorb so much information, traveler. And lets breath. I invite you to conciously breath with me. Close your eyes. Inhale for 4 seconds. Hold for 4 seconds. Exhale for 4 seconds. Hold for more 4 seconds – Can you do this sequence for 4 times? It takes only 1 minute and 4 seconds total and it acts as a reset. I know how experiencing something new can make our whole system tired. So do your 4x4x4 sequence, I'll wait. Then write to me if you feel like it. Or to yourself. Start a journal about what is emerging from our exchange. Share this invitation with a friend as a companion for our journey. Even if you knew something about what I just explained, a new cycle also brings new layers of understanding.
I'll write back to you tomorrow.
Sincerely,
Gustavo Nogueira de Menezes
NS1.34.11.17, Thu 19 May 22
Kin 1 Magnetic Red Dragon