#001 Our Guild Goes Global!
The first edition of our newsletter for time lovers with an invitation to come together in sessions in English or in Portuguese as part of our Guild.
(Leia em Português abaixo)
Welcome, Traveler! How is your relationship with time? As you know, Torus Time Lab questions our relationship with time individually and collective, suggesting experiments to update our shared definitions of time (our "Time Set" as we call it).
One of these temporal experiments is called Sandglass and is really important to us. It is our safe space about what is emerging in time, our social memory complex, part of the experimental and continuous Time Studies Program at Torus.
We started in Brazil, but many of us, time travelers, are around the world right now. So, while we keep doing our monthly sessions in Portuguese,  why not start a new branch of Sandglass Sessions in English first? Let's do it? Like, starting right now? So you're already invited to our May's sessions \o/

"Looking Within" with Fernanda Sigilião
Sandglass Live Session IN PORTUGUESE
May, 7th, 2:00 - 3:30 pm CET (9:00 - 10:30 am BRT)
Gust Nogueira receives Fernanda Sigilião, brazilian time traveler living in Paris and creator of Looking Within (Olhando pra Dentro), a cycle of very honest conversations about intuition and self-knowledge, which has the format of a Podcast. Created at the beginning of the pandemic, it is also a documented investigation process that has already brought many creative and intuitive people close.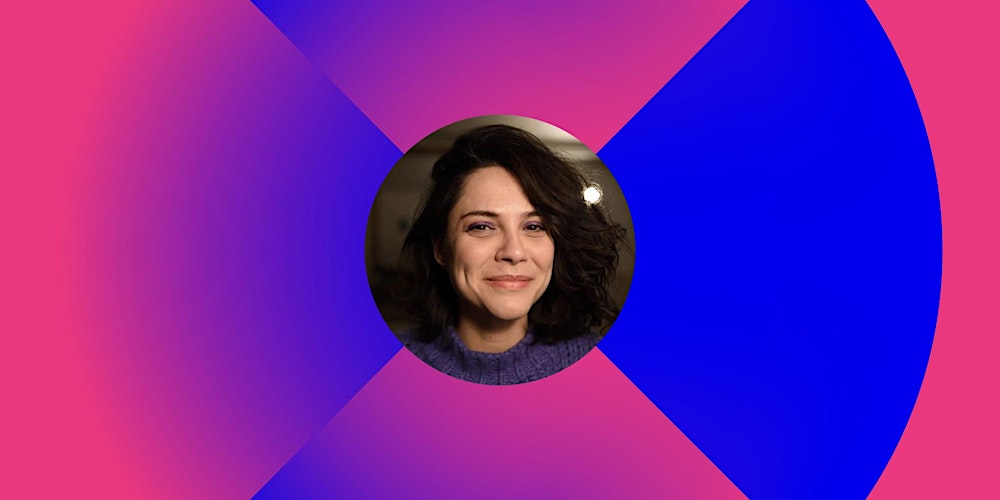 "Afrosurrealist Art" with Leonel Piccardio
Sandglass Live Session IN ENGLISH
May, 14th, 6:00 - 7:30 pm CET (1:00 - 2:30 pm BRT)
Gust Nogueira welcomes Leonel Piccardo, an amsterdam-based artist and time traveler who started his journey through photography working on portraits and events, when he began to recognize the patterns that shape the perceptions of his reality. These surrealist glitches allow him to transform his fears, fantasies and desires into rich and powerful artworks.
Support the project and have access to all the recorded sessions and also other temporal experiments as part of our Guid of Time Travelers. Choose between a monthly subscription or an annual subscription. We truly honor your contribution.
Here also some cool time stuff we love!
Time Traveling to 2040: in a dream, we experienced an opportunity to think about the coming decades that will impact humanity in the centuries to come.
WTF is Torus?: A fun definition that has emerged in our community about what Torus means after all and why we study not only time, but spiral time.
Calendar Synaesthesia: how do you feel the time around you? Like, literally? An article that we curate about how people feel in their bodies the relationship with calendars and with time itself.
Circular Time vs. Linear: author Austin Lleon in his book "In Keep Going", advocating for the return to circular time — thinking of the creative life as more of a loop, or a spiral.
To read in your time:
Helgoland is the new book from the physicist Carlo Rovelli about what we know about Quantum Mechanincs with a philosophical approach, questioning the understandings of time and reality as we know.
That is it for now! Hope to sync with you soon ⏳💙
Gust from
Torus Time Lab
---
#001 Nossa Guilda Ganha o Mundo!
A primeira edição da nossa primeira edição da nossa newsletter para amantes do tempo com um convite de vir participar das sessões em Português ou em Inglês como parte da nossa Guilda.
(Read in English above)
Boas vindas, viajante! Como está a sua relação com o tempo? Como você sabe, o Torus Lab do Tempo questiona nossa relação com o tempo individual e coletivamente, sugerindo experimentos para atualizar nossas definições compartilhadas de tempo (nosso "Time Set", como chamamos).
Um desses experimentos temporais é chamado Sandglass e é muito importante para nós. É o nosso espaço seguro sobre o que está emergindo no tempo, nosso complexo de memória social, parte do Programa de Estudos do Tempo experimental e contínuo aqui no Torus.
Começamos no Brasil, mas muitos de nós, viajantes do tempo, estamos ao redor do mundo agora. Então, enquanto continuamos fazendo nossas sessões mensais em Português, por que não começar uma nova ramificação das Sessões Sandglass em Inglês? Vamos fazer? Tipo, começando agora? Então esse já é um convite para as nossas sessões de Maio \o/

"Olhando pra Dentro" com Fernanda Sigilião
Sessão Sandglass Ao Vivo EM PORTUGUÊS
7 de Maio, 9:00 - 10:30 am BRT (2:00 - 3:30 pm CET)
Gust Nogueira recebe Fernanda Sigilião, viajante do tempo brasileira vivendo em Paris e idealizadora do Olhando pra Dentro: um ciclo de conversas bastante honestas sobre intuição e autoconhecimento, que tem o formato de Podcast. Criado no início da pandemia, ele não deixa de ser também um processo de investigação documentado que já trouxe pra perto muita gente criativa e intuitiva.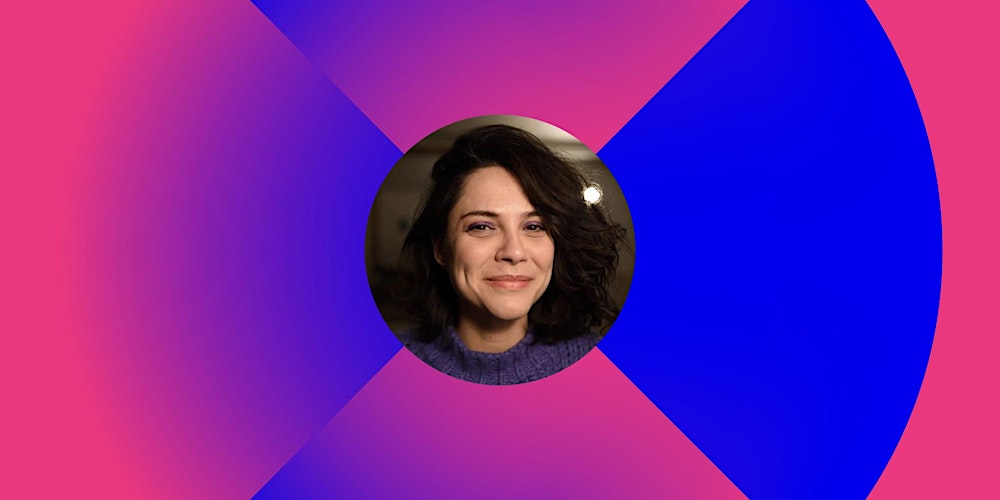 "Arte Afrosurrealista" com Leonel Piccardio
Sessão Sandglass Ao Vivo EM INGLÊS
14 de Maio, 1:00 - 2:30 pm BRT (6:00 - 7:30 pm CET)
Gust Nogueira recebe Leonel Piccardo, um artista baseado em Amsterdam que iniciou sua jornada pela fotografia trabalhando em retratos e fotografia de eventos, quando começou a reconhecer os padrões que moldam as percepções de sua realidade. Esses glitches surrealistas permitem que ele transforme seus medos, fantasias e desejos em obras de arte ricas e poderosas.
Apoie o projeto e tenha acesso às gravações de todas as sessões já realizadas e também a outros experimentos temporais fazendo parte da nossa Guilda de Viajantes do Tempo. Escolha entre a assinatura mensal ou a assinatura anual. Nós verdadeiramente honramos a sua contribuição.
Aqui também algumas coisas legais sobre o tempo que amamos!
Viajando no Tempo para 2040:
em um sonho, nós experienciamos uma oportunidade de pensar sobre as próximas décadas que irão impactar a humanidade nos séculos por vir.
Torus o quê?
Uma definição divertida que surgiu na nossa comunidade sobre o que afinal significa Torus e porque não estudamos apenas o tempo, mas o tempo espiral.
Sinestesia de Calendário:
como você sente o tempo ao seu redor? Tipo, literalmente? Um artigo que curamos sobre como pessoas sentem no corpo a relação com calendários e com o próprio tempo.
Tempo Circular vs. Tempo Linear:
o autor Austin Kleon em seu livro "In Keep Going", nos convida ao retorno do tempo circular — pensando a vida criativa mais como um loop, ou uma espiral.
Para ler no seu tempo:
Helgoland é o novo livro do físico Carlo Rovelli sobre o que sabemos sobre Mecânica Quântica com uma abordagem filosófica, questionando tempo e realidade como conhecemos.
É isso por hora! Espero sincronizar com você em breve ⏳💙
Gust do
Torus Lab do Tempo